GLASS ... THEN and NOW
A 45-Year Retrospective of Working in Glass
By Artist Jayne Crowley
October 18 - December 18, 2018
Opening reception, Sunday, October 28, 2-4 p.m.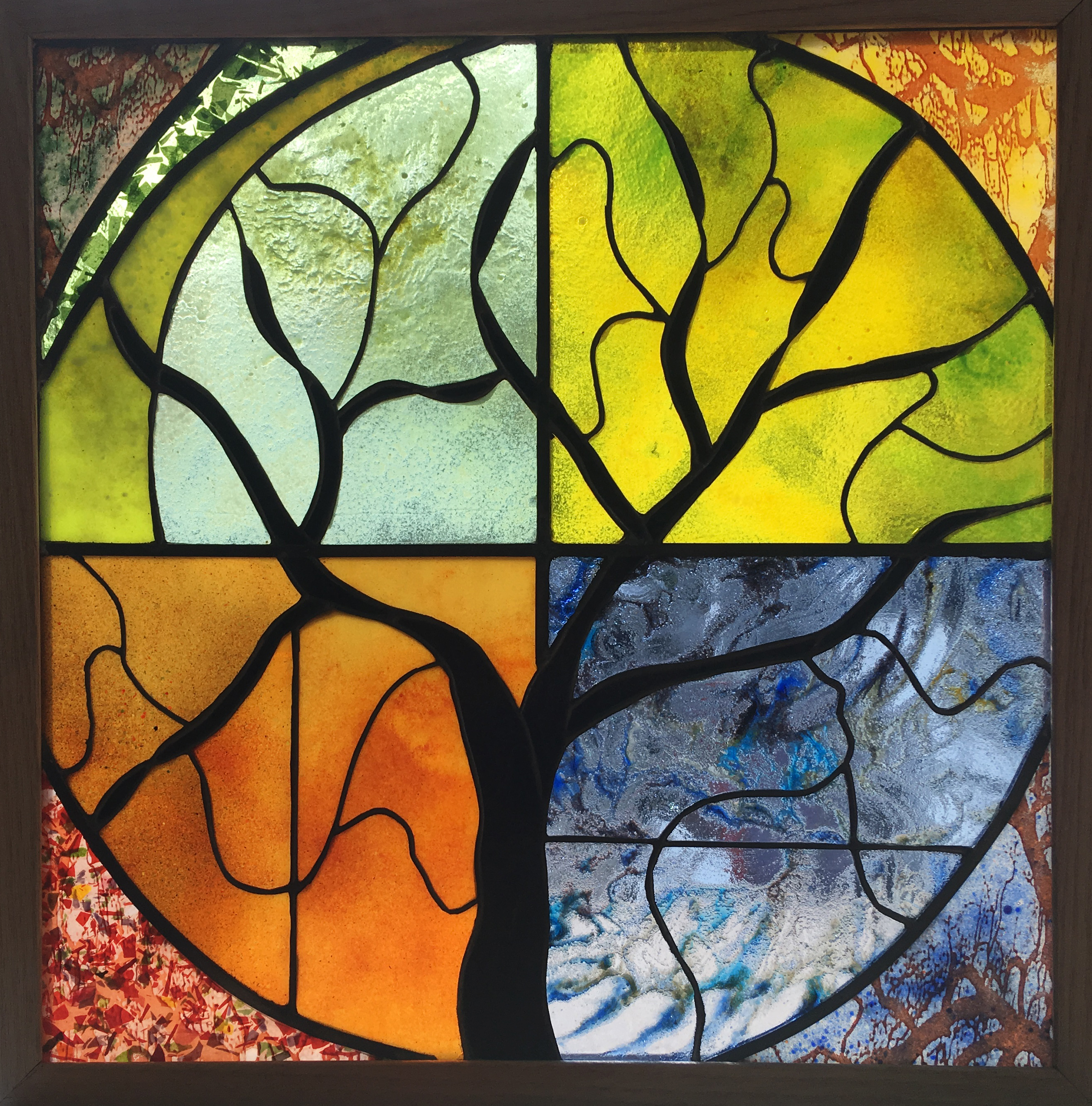 My fascination with glass is the material itself as a super-cooled liquid which can be either solid or fluid. My earlier works were basically stained glass windows where the design is dependent upon the light source and its interaction with the colored glass — hence the term "painting with light." Although I still do stained glass windows, my more recent artistic creations involve painting, photography and fusing the glass, a process more dependent upon the high-temperature interaction with the glass in the kiln. This process creates a whole new set of challenges.
It's nice to know that after all these years glass is still teaching me that I have a lot to learn. I am grateful for the opportunity to share with you the journey that glass has taken me on.
Jayne Crowley opened her first studio in the old MIF building in Branford during the early 1970s. Having an education in chemistry and economics, she found working in a laboratory creatively unfulfilling. She moved her studio from the MIF to the center of Branford, and J.C. Glassworks remained in the center of Branford for many years, although in several different locations. Now still in Branford at 698 Main St. in the rear building, the business is known as J.C. ArtGlass Designs. Jayne is still creating custom windows for homes throughout the area, as well as working on church restorations. A current restoration involves the windows in the Stony Creek Congregational Church.