Inspired by Mercy by Amanda Patrick
On Display December 15, 2021-February 25, 2022
The Mary C. Daly RSM Art Gallery at Mercy by the Sea
This exhibit traces the role of mercy in Amanda's life, from her time working with Mercy Ships in Africa to her time as Communications Director at Mercy by the Sea, and all the many moments of experiencing God's mercy in between.
Mercy has so many layers of meaning—forgiveness, steadfast loyalty, and even thankfulness, with its root in the French word, merci. It is the common theme in all of Amanda's art.
The exhibit is a combination of artwork and photographs. All the photographs were taken around the grounds at Mercy by the Sea, whose natural environs are a constant source of inspiration.
Amanda Patrick
Amanda has loved art as long as she can remember, drawing prolifically as a child and continuing to express her thoughts through art over the years, particularly as it related to her faith. On her worldwide travels, she developed a strength in the use of colored pencils, partly because of the ease of transporting them to often remote locations in Africa. But the medium also satisfies her love of color, precision and detail. Her work is colorful, expressive, strongly symbolic, and often contains typographic and calligraphic elements. Below is a sampling of some of the works in the exhibit. View more of Amanda's art on her website at: www.illustrationwithoutborders.com.
The exhibit is open to guests at Mercy by the Sea. If you're not attending a retreat or program, please contact Ann McGovern, RSM to arrange for a private showing.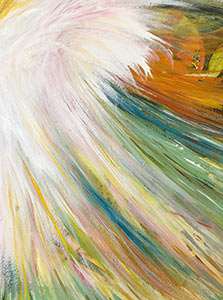 Angel of Mercy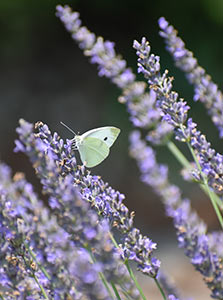 Butterfly at Mercy by the Sea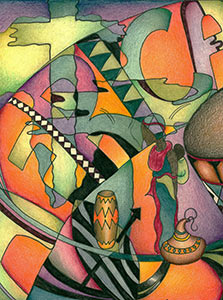 Colors Africa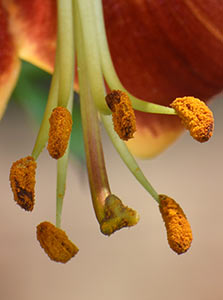 Iris Stamens at Mercy by the Sea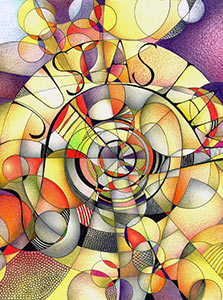 Just As I Am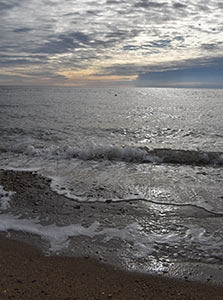 Long Island Sound from the Mercy Beach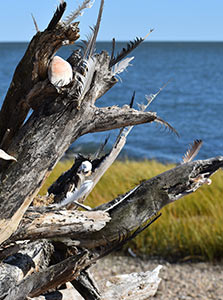 Mercy Beach Sculpture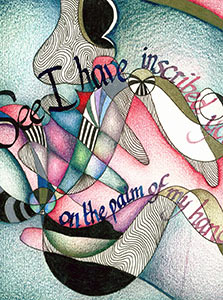 Palm of My Hand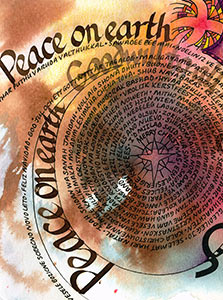 Peace on Earth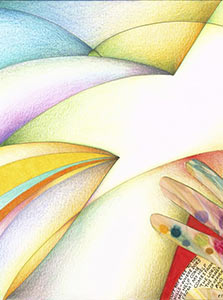 Psalm 121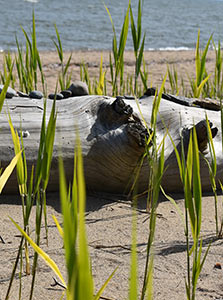 Sea Grass on the Beach at Mercy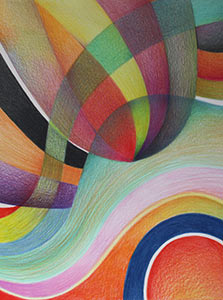 Waves of Mercy