A Potpourri of Paintings: Art Gallery Opening Reception
Mary C. Daly RSM Art Gallery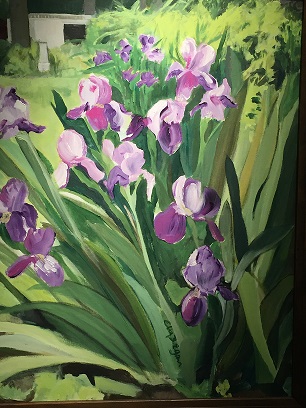 Our next exhibit is a timeless compilation of art by a group of Connecticut artists who gather with John Massimino for critique along the shoreline. The artists include our own Mary C. Daly, RSM. Others include Pat Anderson; S. Joan Bernard, OP; Penelope B. Chittenden; Jim Durkin; Liz Ega;, Joan Hammeal; Keiko Kaiser; Marilee B. Noonan; Beverly A. Schirmeier; Rosemary SerFilippi and Karen Wiesner. Together, they represent a potpourri of painting styles: watercolors, acrylics, pastels and oils of land and seascapes, still life and other inspirations.
John Massimino is a prolific artist and a member of many outstanding art associations. John conducts critique classes in Connecticut as well as workshops in creative design, color, drawing, painting and advance studies of the past masters as a tool for learning.
Opening reception for this free exhibit is Sunday, February 24, 2-4 p.m. Light refreshments will be served.