Tai Chi by the Sea - Socially Distanced
Mercy By the Sea, West Lawn
No registration necessary, join in any Saturday 10 - 11 am
until the end of October 2020
Weather permitting: 60 degrees and weather that doesn't require an umbrella.
Gather on the west lawn, near the labyrinth
Please be on time, dress comfortably, bring a lawn chair. Face mask required.
Beginners and experienced practitioners welcome.
Those who rely on mobility aids such as a walker, scooter or wheelchair are welcome.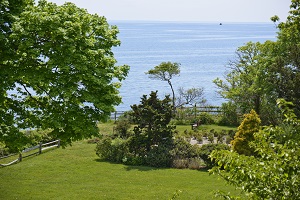 Due to the generosity of Dennis McCann, there is no fee for this program.
Free will donations to Mercy by the Sea will be gratefully accepted at the class.
At this time, we are not able to offer access to our buildings or to restrooms in compliance with our Covid-19 protocols.
Come to the healing waters! Through meditation and movement, we will be:
Centering in the present moment
Clearing physical tensions
Letting go of our fears, anxiety and grief
Boosting our immune systems
Experiencing oneness with others and nature
Tai Chi by the Sea is taught by Dennis McCann, He recently retired from his position of Director of Spiritual Care and The Center for Mindfulness and Compassion for Middlesex Health. For more about Dennis and his approach, visit his website: http://taichidennis.com/.