Living Into The Presence: An Invitation into the Great "I Am"
A Retreat with Singer/Songwriter, Carmel Boyle
Wednesday, June 8 - Friday, June 10
$450.00 single occupancy; double occupancy $385; $275 commuters
"Journey with Celtic themes and perennial spiritual wisdom into a deeper awareness of the reality that we are 'Living in the Presence' and the great 'I Am.' With each passing day, I am living more consciously in awareness of the 'I Am' Presence. Nurtured by the spirituality of my Celtic ancestors, I am spiraling on a pathway that has for many years both comforted and stretched me. It has nurtured my soul, touched my heart with healing and inspired my spirit to sing, ultimately drawing me into the heart of the Divine.
I am Irish, I am Christian, I am woman, I am a singer, I am a spiritual guide, I am ... As an 'anamchara,' a soul friend, I will invite you in this retreat time into a contemplative prayerful presence, using story and song, so that each of us may become—as the Celts once were—a spiritually sensitive people living in the Presence. It is not a requirement to have Celtic roots to participate in this retreat, only to have an open Celtic heart. I invite you to join me in "Living in the Presence."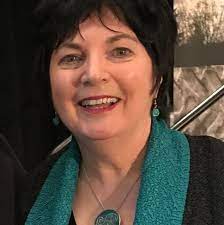 Carmel Boyle is a singer, songwriter and spiritual practitioner. Her songs have a contemplative quality that exudes a healing energy and touches hearts. Carmel's songs are inspired by her spiritual journey, her Irish spiritual heritage and the writings of Christian mystics. In her early singing career, Carmel enjoyed success as an Irish ballad/folk singer, but gradually changed her focus to performing her own contemporary, sacred songs. Carmel has performed internationally for royalty, presidents and ambassadors, but now enjoys going deeper with the content of songs and the power of her voice in a retreat environment. Her songs are ones of inspiration, and in both her performances and recordings, she invites the listener into contemplative prayer, meditation and an experience of peace. Carmel holds Bachelor Degrees in Music and Theology and a Master's Degree in Ministry. She resides in Ireland.