Presence, Prayer and Writing from the Heart with Anne Simpkinson
Friday, March 17 to Sunday, March 19, 2023
Single room with ensuite bath, including all meals from Friday dinner through Sunday breakfast, $380.
"Stories have to be told or they die,
and when they die, we can't remember
who we are or why we're here."
- Sue Monk Kidd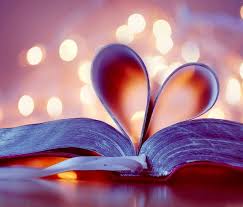 All of us have myriad stories to tell. Some involve family history, spiritual journey, experiences in Nature, or a life-changing event. Stories can take many forms but the most compelling are the ones written from the heart, those that move us and sometimes transform both the writer and reader. Writing from the heart demands attentiveness, honesty, courage, and a commitment to engage with a creative process that pulls you into the unknown where you are often surprised by what surfaces. It's a journey of discovery. And presence and prayer can help along that journey.
This writing retreat is structured for those currently working on a project, those who want to start one, or those who simply desire to spend time in beautiful surroundings playing with words. In addition to Centering Prayer sessions — Silence can be a portal to the Source of creativity and truth-telling — there will be ample opportunities to write, walk, think and just be. No experience with Centering Prayer is required.
Anne A. Simpkinson is an award-winning journalist, editor, and writing coach. She has co-edited two anthologies — Sacred Stories and Nourishing the Soul — and co-wrote Soul Work: A Field Guide for Spiritual Seekers. When living in New York City, she rode the wave of media transformations — from websites to digital communications — in her positions with Beliefnet.com, Prevention magazine, WeightWatchers.com, and Guideposts. She also served as Communications Director for Mercy by the Sea for several years. Anne has been practicing Centering Prayer (CP) since 1996. She facilitates contemplative prayer and themed retreats in New York, Massachusetts, and Connecticut.