Reduced to Joy: The Journey from Our Head to Our Heart
A Weekend Retreat and Book Signing with Mark Nepo
Friday, August 26 - Sunday, August 28, 2022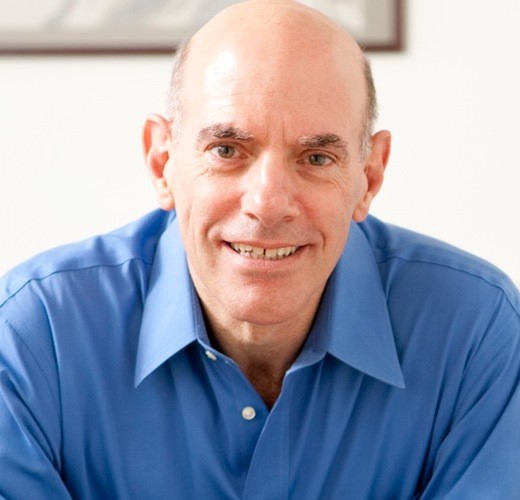 "My hope for our time together is that we can touch into the miraculous depth of being that is always just below whatever we carry, and that you'll return to your life having discovered and deepened a very personal form of practice that you can walk with in your days." — Mark Nepo
Based on favorite teaching sessions drawn from Mark's 22 books, this weekend retreat is intended to explore the art of acceptance, our necessary vulnerability, and working with what we're given—from our daily disappointments to our struggle with life threatening illness or the loss of a loved one. All the spiritual traditions encourage us to live in the open—no easy task given the suffering and injustice that fills every age. But heart-givers and truth-seekers know it is this openness that releases our spiritual resilience. This is the work of personal growth in the realm of spirit: to fully live the one life we're given, and to deeply love whatever we meet along the way. And no one has ever been able to inhabit these challenges alone. This is the journey before us all: to live well and love well, and to find each other.
To make this journey, we are asked to face the ever-changing teacher of experience through which the soul is revealed to the world. And so, we all must face obstacles and move through transitions. Like it or not, to live well and love well, we must work with what we're given till it wears us through to joy. Like cliffs worn to their beauty by the pounding of the sea, if we can hold each other up, all that will be left will be wonder and joy. This is both a universal and personal journey so bring a journal. In this experiential weekend, Mark will explore the wisdom of a broken heart, the life of obstacles, and the nature of joy that waits like a jewel in the folds of all our trouble.
Mark Nepo is a world-renown poet and philosopher who devotes his writing and teaching to the journey of inner transformation and the life of relationship. He has taught for more than 40 years in the fields of poetry and spirituality and is a columnist for Spirituality & Health. The #1 New York Times bestselling author of The Book of Awakening, he has published 22 books translated into more than 20 languages. In 1987, Mark was diagnosed with a rare form of lymphoma. Since then, he has been a student of all paths. Mark's work explores the common center and unity of all spiritual traditions, focusing on how we can experience that unity when we embrace the blessing of vulnerability, lean into life and hold nothing back. Mark was part of Oprah Winfrey's The Life You Want Tour in 2014 and has appeared several times with Oprah on her Super Soul Sunday program on OWN TV that brings together a group of inspired leaders using their gifts and voices to elevate humanity. He has also been interviewed by Robin Roberts on Good Morning America. For more about Mark, visit www.marknepo.com.