All Creation Waits: The Advent Mystery of New Beginnings
A virtual program with Gayle Boss
Wednesday, November 30, 2022
from 6:30-8:30 p.m. (EST)
Cost: $50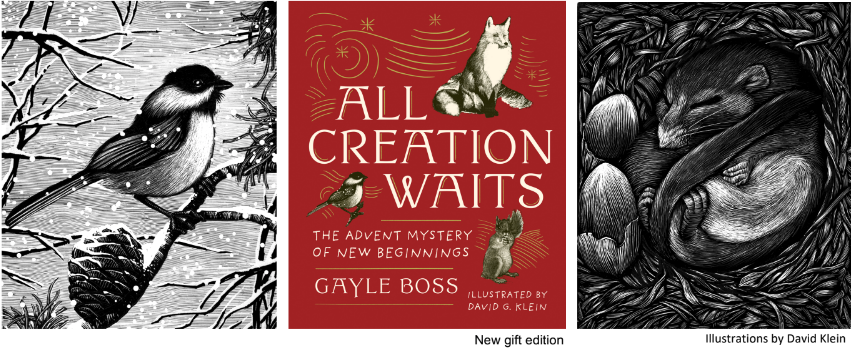 "Every single creature is full of God and is a book about God.
Every creature is a word of God.
If I spent enough time with the tiniest creature—even a caterpillar—
I would never have to prepare a sermon. So full of God is every creature."
— MEISTER ECKHART (1260-1328)
In December, as light and warmth dwindle and many forms of life die, a primal fear creeps up the human spine. No matter how vigorously the marketplace distracts us with "the holiday season," human bodies—made of earth—feel the losses of the earth. In the dark and cold, losses of our own, of every kind, haunt and gnaw at us.
Other-than-human animals, also made of earth, respond to the threat of dark and cold in amazing and ingenious ways. They can be guides for us, showing us many ways that a healthy soul might respond in a dark season. Each in its way says, The dark is not an end, but a door. This is the way a new beginning comes.
In this virtual 2-hour eco-spirituality retreat, we will enter Advent with Painted Turtle, Black Bear, Chickadee and others who offer to guide us through our own seasons of dark and cold to a new beginning.