Angels in the Earth
With George Herrick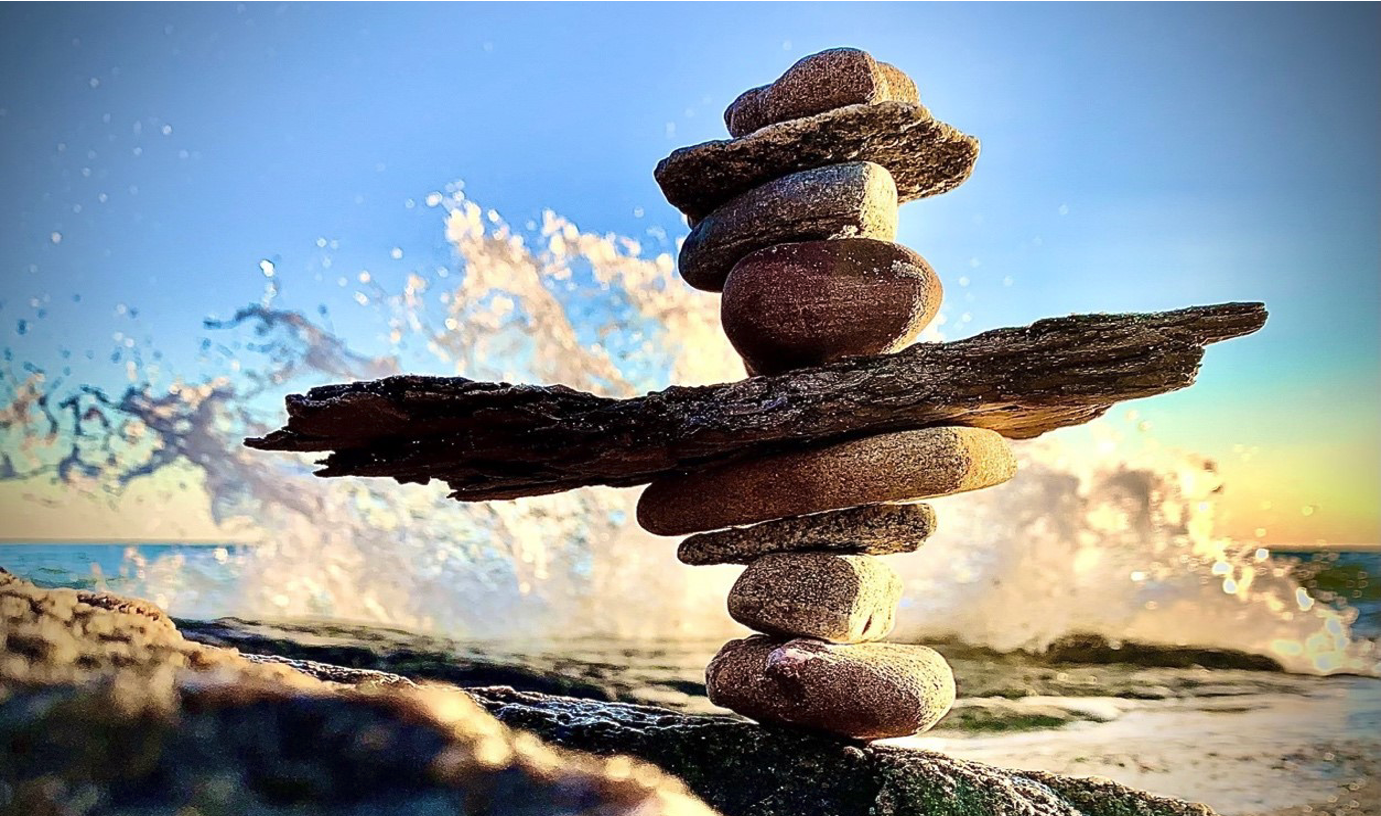 August 11 - 13
Single - $450 | Double - $400 | Commuter $180
(All rooms have ensuite baths; Overnight guests, price includes all meals from Friday dinner through Sunday breakfast. Commuter price includes dinner Friday night, lunch & dinner Saturday. Art supplies are extra.)
Download the art supply list here.
"While I was undergoing treatment for what had been an aggressive cancer, COVID-19 struck and all of us were suddenly dealing with its chaos, confusion and craziness. I felt ungrounded, off center – at times scared, confused and angry."
But in the process of healing the cancer, and earlier through recovering from addiction, I had learned that creative expression is a powerful way to regroup and come back to one's self. I also knew that connecting with nature was restorative. So I combined the two and made cairns (stacked rocks), paintings and poems to help me get through all that I was facing and found that by sharing what I was doing with others, they were helped as well. I even turned the nature's art I was creating into a book, Stone Warrior: Confronting Life's Challenges with Stone Art and Meditation, and the paintings into an art exhibit and retreat, "Angels in the Dark.'"
In this experiential program using natural materials you will find on the grounds, in the woods, and on the beach, you will begin to meet the "Angels in the Earth," the energies and symbols that can help you recenter and reground yourself. Then you'll learn how to easily paint what you find, even if you have never picked up a brush before. You may begin to feel how exciting it is to express both what scares you and sets you free! You will have ample time to paint on your own while being supported by George and a small group of fellow participants. The program will include input, reflection, hands-on painting practice, silence and sharing (if you are so inclined).
George Herrick is a beloved Mercy by the Sea presenter. He is an artist, life coach, author and shamanic practitioner who loves life, creative expression and laughter. He is passionate about celebrating the creative spark in all of us. He is committed to helping people heal and transform through authentic, creative self-expression. George's art is inspired by life's color and textures as well as the beauty of nature and of the human spirit. These also inspire his creative education programs, retreats and workshops.