Exploring Our Evolving Journey in Life and Faith
With Arlene Flaherty, O.P.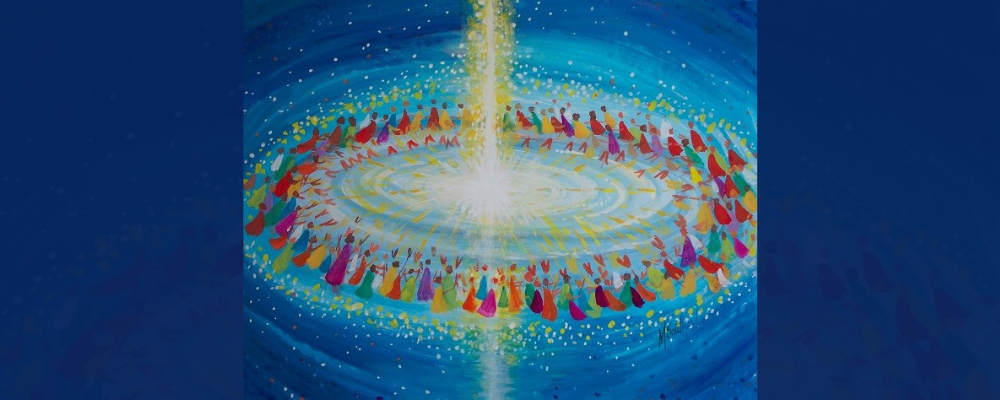 October 20 - 22, 2023
Single - $450 | Double - $400 | Commuter - $175
(Includes ensuite bathroom and all meals from Friday dinner through Sunday breakfast. Commuter includes dinners and lunch.)
About this Offering
The Universe is evolving. So are we. So is our faith! At every moment of our lives, the power of Divine love, apparent in life's evolutionary journey, summons us to evolve toward ever greater consciousness and love. This Divine force around us and within us awaits our recognition, trust, and collaboration. What significance does life's evolutionary journey hold for our images of God, our experience of God, and our response to God today?
Throughout the weekend, which will include presentation, imagery, ritual, contemplative silence, reflection, and conversation, we will enter more deeply into the evolutionary journey – our journey in God – the journey of faith. Some key sources from which we will draw include Teilhard de Chardin, Rupert Sheldrake, Denis Edwards, Elizabeth Johnson, and others. Please bring a journal with you.
About the Presenter
Arlene Flaherty, OP, is a Dominican Sister of Blauvelt, New York. She holds a D.Min. in contextual theology, and is a skilled teacher, workshop leader, retreat facilitator, and policy advocate whose personal and professional commitments have been at the intersection of theology, spirituality, and social/ecological justice.