Listening at the Threshold: Voices of Saints and Ancestors
An Online Mini-Retreat Live from Ireland for the Celtic Feast of Samhain (Online)
with Christine Valters Paintner, Ph.D., REACE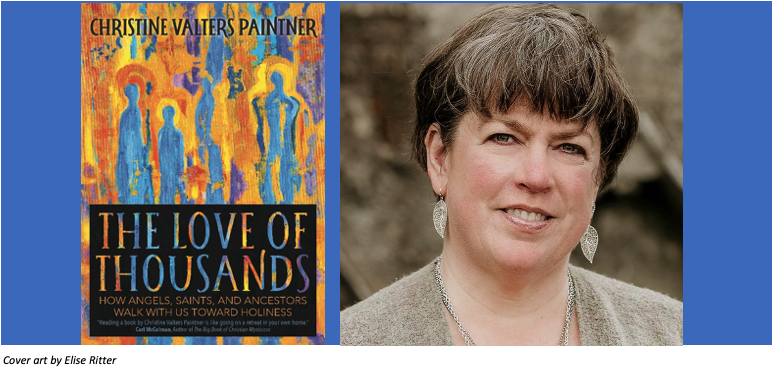 Monday, October 30, 2023, from 11:30 a.m. to 1:00 p.m. U.S./Eastern (3:30 - 5:00 p.m. Ireland/UK time)
$40
About this Offering
The days around late October and early November are especially sacred in the Celtic and Christian traditions, when the veil between worlds is believed to be especially thin. It is a threshold time when the old falls away and the new is coming into birth. Heaven and earth reach toward one another. As the nights grow ever darker in the northern hemisphere we are invited to listen for the voices of the saints and ancestors. Through ritual, song, poetry, meditation, reflection, and writing exploration, we will gather in a virtual sanctuary space and honor these wise and well ones. We will listen to what guidance we might receive for the challenging times we live in. The saints and ancestors have lived through their own times of plague and unrest and embody the gift of Love which they continue to offer to us. We can hear their whispers in our blood and bones as we open to the heart of who we most deeply are.
This program is inspired by Christine's newest book The Love of Thousands: How Angels, Saints, and Ancestors Walk With Us Toward Holiness.
About the Presenter
Christine Valters Paintner, Ph.D. integrates contemplative practice and creative expression. She is the author of 20 books on spirituality, the arts, and poetry. Christine lives on the wild edges of Ireland with her husband John and dog Sourney.