Mindfulness in Nature: Seeking Connection with Earth and Being with Regan Stacey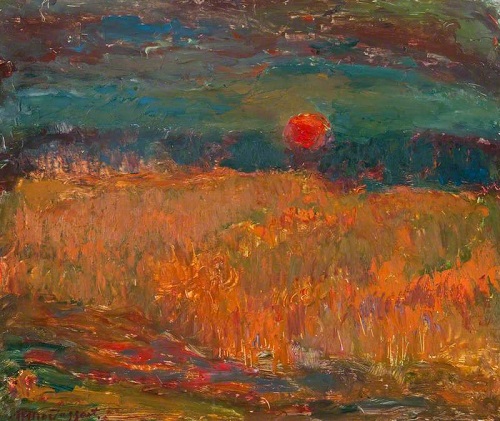 Wednesday, October 12, 2022 (Rain Date – Thursday, October 13)
9:00 a.m. – 4:30 p.m.
$90 includes lunch
During this mostly outdoor program meant to emulate Mercy by the Sea's vision to nurture relationship with the Sacred in self, others and creation, we will connect with ourselves and the natural world through sensory and heart-opening practices. Expanding our sense of awareness to the greater web of life, we see we are part of nature too. We belong to a vast Earth community that calls us into relationship, reminding us of our spiritual connection, belonging, and wholeness in this world.
Through various mindfulness and guided meditation practices, we will cultivate a sense of belonging, interconnection, and aliveness with all of life. In sharing in this moment and the beauty of Earth and Mercy by the Sea's sacred setting, we are invited into compassionate care and respect for ourselves, each other, and the planet.
The program, which is returning due to popular demand, will include lunch during which mindful eating practices will be demonstrated. Recommended reading for the program is Ten Love Letters to the Earth by Buddhist monk, poet and peace activist Thich Nhat Hanh. The program is open to those of all faith backgrounds or "nones."
Regan Stacey is an artist and environmentalist whose passion is to re-connect humans to nature for the betterment of themselves, their communities, and Earth. She is co-founder of The Forest Therapy School, a forest therapy guide training program, and offers forest bathing and meditative walks in nature as well as mindfulness training. Regan holds a Bachelor of Science in Biology and a Master of Fine Art in Visual Studies. She is a forest therapy guide trained through the Association of Nature and Forest Therapy Guide and Programs. Regan is also trained to teach MBSR (mindfulness-based stress reduction) through Brown University and is currently enrolled in a 2-year mindfulness meditation teacher training through Sounds True with internationally acclaimed spiritual teachers, Jack Kornfield and Tara Brach, and the The Greater Good Science Center at UC Berkeley. She lives in Lyme, CT with her family and dog pal, Winnie. You can often find her among the trees – sometimes singing, sometimes drawing – whatever inspires.