Poetry As Prayer: A Weeklong Retreat

Sunday, June 19 – Sunday, June 26, 2022, with Rev. Dr. Mark S. Burrows
Single occupancy $900, Double occupancy $750, Commuters $575
"I am a feather on the breath of God." — Hildegard von Bingen
As an art form of attentiveness, poetry points to the heart of what prayer is. Both poems and prayers offer us vital gestures to make in the face of mystery. Both come alive at the juncture of sense and silence, just as both breathe at the crucial places of "non-sense" in our lives. The German poet Durs Grünbein describes poetry as a kind of thinking "that only occurs in certain otherwise quite hard-to-reach places," suggesting that "it will make certain places visible, individual branches of the anything-but-straightforward psychic cave system that runs through the bodies of all humans and can only be discovered by a resourceful imagination audaciously pushing forward into still unsecured galleries." Poetry, like prayer, points to what another German poet, Hilde Domin, calls "the Not-Word/stretched out/between/word and word." Yes, indeed!
Not every poem is a prayer, but every prayer is a poem. Through the voices of modern poets—Denise Levertov, W. S. Merwin, Mary Oliver, Kei Miller, William Stafford, Rainer Maria Rilke, among others—we will draw upon our own "resourceful imagination" as we journey into those "still unsecured galleries" in our lives, discovering how the language and silence of poems invite us into a deeper prayerfulness and how prayer often quickens in the presence of the poetic.
This onsite themed retreat will offer sufficient time for personal prayer and reflection as well as walking the grounds and enjoying the spaciousness of place by the sea. Our sessions will also include periods of quiet to open our hearts and minds to the Spirit's moving.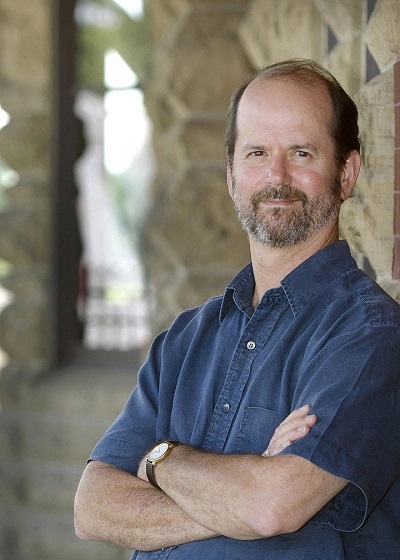 Mark S. Burrows is a scholar of historical theology and a much sought-after retreat leader. He has published widely in the areas of spirituality and mysticism, theology and the arts. An oblate of Glastonbury Abbey, a Benedictine monastery in Hingham, MA, Mark is also a widely-published poet and an award-winning translator of German literature. Read more about Mark at www.msburrows.com.