The Seeds Are Rumbling
Calling on Brigid as Midwife, Muse, and Transforming Fire
A live-from Ireland online retreat with Christine Valters Paintner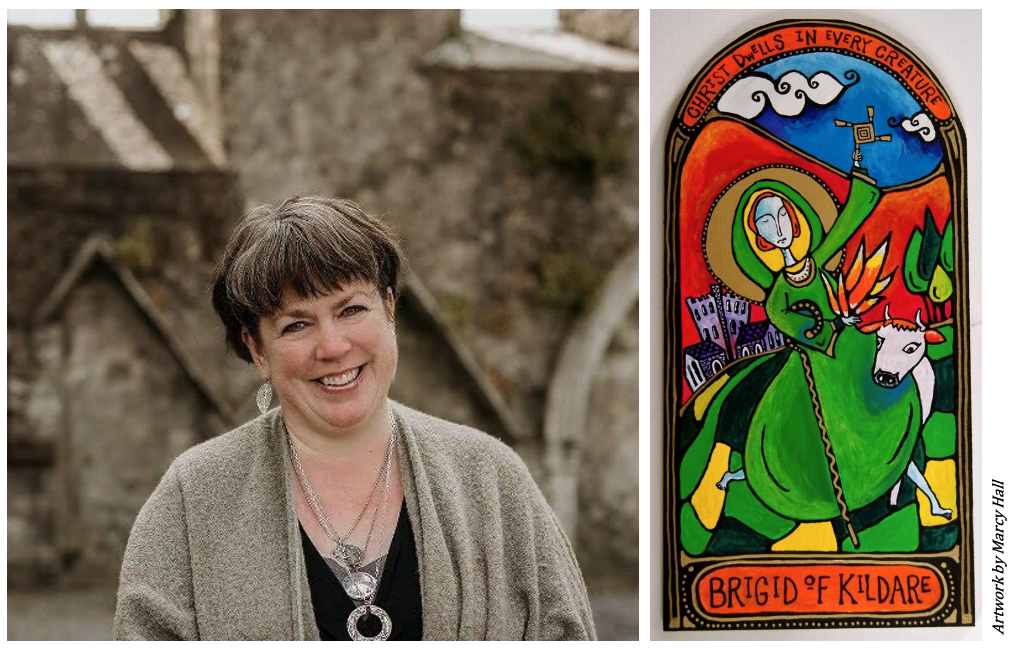 January 29, 2024, 11:30 a.m. to 1 p.m. U.S./Eastern
Cost: $40
About this Offering
Join us just before the Feast of Brigid to celebrate this powerful woman who is both goddess and saint in the Celtic tradition. We have many inspiring stories about her as midwife, creative muse, transformer, and source of generous abundance. Many traditions connected to Brigid continue to be practiced in Ireland, Scotland, and beyond. Her feast falls on the Celtic festival of Imbolc which is the very beginning of spring, when the seeds begin to rumble beneath the earth.
Our time together will be a ritual and mini-retreat that will take place live-from-Ireland. Through teaching, meditation, poetry, song, and creative exploration, you will be invited to tend to the seeds rumbling within the dark fertile earth of your own spirit and call upon Brigid to help nurture them into new beginnings. In a world where there is so much to break our heart, let's gather together as an online community and nourish the beauty and promise each one of us carries as gift.
About the Presenter
Christine Valters Paintner, Ph.D. is the online Abbess of Abbey of the Arts (http://www.abbeyofthearts.com), a virtual monastery and global community which integrates contemplative practice and creative expression. She is the author of 20 books on spirituality, the arts, and poetry. Christine lives on the wild edges of Ireland with her husband John and dog Sourney.