With Marvelous Melody of Endless Love
Finding Wholeness In The Midst of it All With Julian of Norwich
A Morning Online Retreat with Rev. Dr. Mark S. Burrows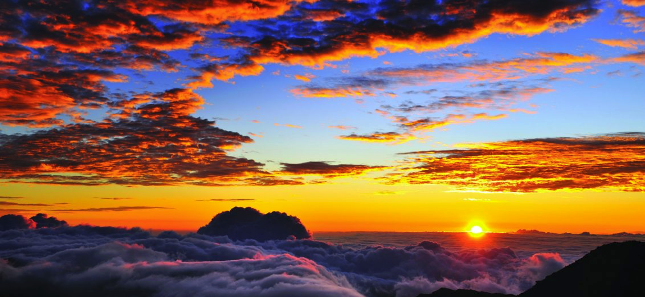 Saturday, May 13, 2023 - 9 a.m. - 12 p.m. (EST)
$60
What we all long for in life is a sense of finding ourselves carried by that "marvelous melody" of which Julian wrote. She knew that all the "notes" of our lives—some in the major key, some in a discordant minor—are part of a larger musical harmony, if we learn to listen deeply enough. Call it wholeness. Call it healing. Julian knew it as "endless love." And that's the part we desire to know. It's what we long to taste in the marrow of our souls: the endlessness of this love, in and through the fiber of our lives. For this love began before the beginning, and holds us—and all beings—everlastingly. Without end.
Julian knew that we must each begin to find this melody where we are. With our failings; with our brokenness; in the midst of what seems to be chaos—for this is where our longing for wholeness finds its power. This is where our healing begins. This is where God "happens" in and through us.
Join us on the day Julian received her visions—May 13, 1373—for a morning to embrace traces of the deep stillness you desire. To discover how these call you into the "one-ing" Julian knew as the ground of our lives. Join us to explore ways to discover your life—with all its insufficiencies—held by that healing wholeness, meeting God where you are as the one who longs to "gladden and comfort" you "with marvelous melody of endless love" (from the Long Text, Ch. 14).
Mark S. Burrows is much sought-after as a retreat leader and speaker on spirituality and mysticism, poetry and the arts. Several years ago in collaboration with Mercy by the Sea, he founded and has since facilitated The Julian Circle, engaging monthly Zoom-based gatherings that invite participants to live into the deep wisdom of Julian's "showings." A writer, scholar, teacher, and award-winning poet and translator of German poetry, his recent popular books include a collection of poems, The Chance of Home (2018) and three best-selling collections of poems inspired by the writings of the medieval mystic Eckhart, most recently Meister Eckhart's Book of Darkness and Light (forthcoming March, 2023). The Wandering Radiance: Selected Poems by Hilde Domin (Green Linden Press, April 2023) is a new collection of poems by a much-beloved German-Jewish poet, translated and introduced by Mark. Learn more www.msburrows.com.