Writing Into the New Year
A Contemplative Writing Weekend
With Anne Simpkinson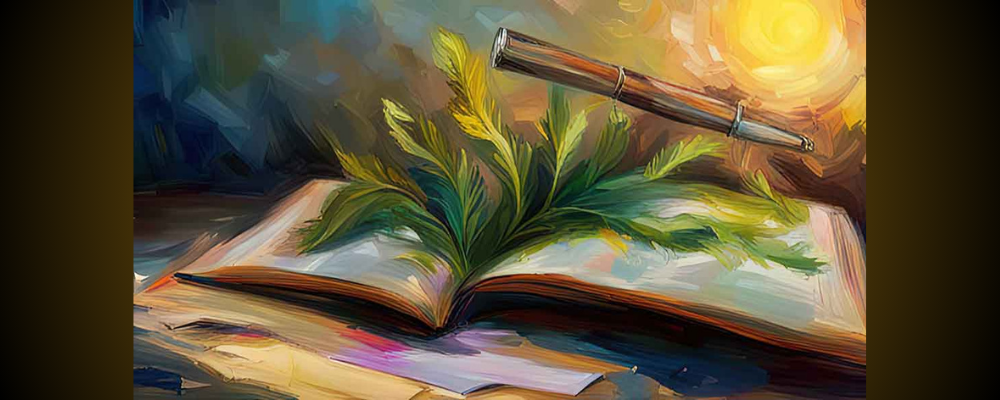 January 5 - 7, 2024
Single - $530 | Double - $490
(Includes an ensuite bathroom and all meals from Friday dinner through Sunday breakfast.)
"Writing, whatever form it takes — poetry, story, memoir,
or reflection — is a personal and necessary conversation
with the Universe. It is one of the best ways to stay awake.
It doesn't matter how 'good' our expressions are but that
they keep us in relationship to the larger Universe we are a part of."
- Mark Nepo in Drinking from the River of Light
About this Offering
Life provides us with countless stories. Many of us feel the need to express them through the written word. This contemplative weekend is about accepting the invitation to immerse yourself in the creative process which connects us with our very being, with our soul. Perhaps you want to explore a heartbreaking experience, a special love, or an encounter with the Sacred. In past writing retreats, participants explored the theme of family, friendship, and generational bonds; rekindled energy to complete a manuscript; wrote an elegantly simple Haiku. Sometimes the Creative Spirit offers an unexpected gift: the time and desire to write a long overdue condolence letter. The possibilities are endless.
This retreat will blend periods of Centering Prayer, personal writing time, talks, and creativity exercises. There will be opportunities to read, walk the grounds, or simply gaze out at the waters of Long Island Sound. Come to work on a current project, begin stories long thought about, or immerse yourself in silence in order to discover what needs to be voiced. Come to be still and know…
About the Presenter
Anne A. Simpkinson is an award-winning journalist, story midwife, and writing coach. She and her former husband founded Common Boundary, a nonprofit organization that explored the relationship between psychotherapy, spirituality, and creativity. When living in New York City, she rode the media transformation from websites to digital communications in her positions with Beliefnet.com, Prevention magazine, WeightWatchers.com, and Guideposts. She also served as Communications Director for Mercy by the Sea for several years. Anne has been practicing Centering Prayer (CP) since 1996. She was co-coordinator of Contemplative Outreach in New York for three years, is an Introductory Center Prayer Workshop facilitator, and leads contemplative retreats in Massachusetts and Connecticut.