2022 Advent Offerings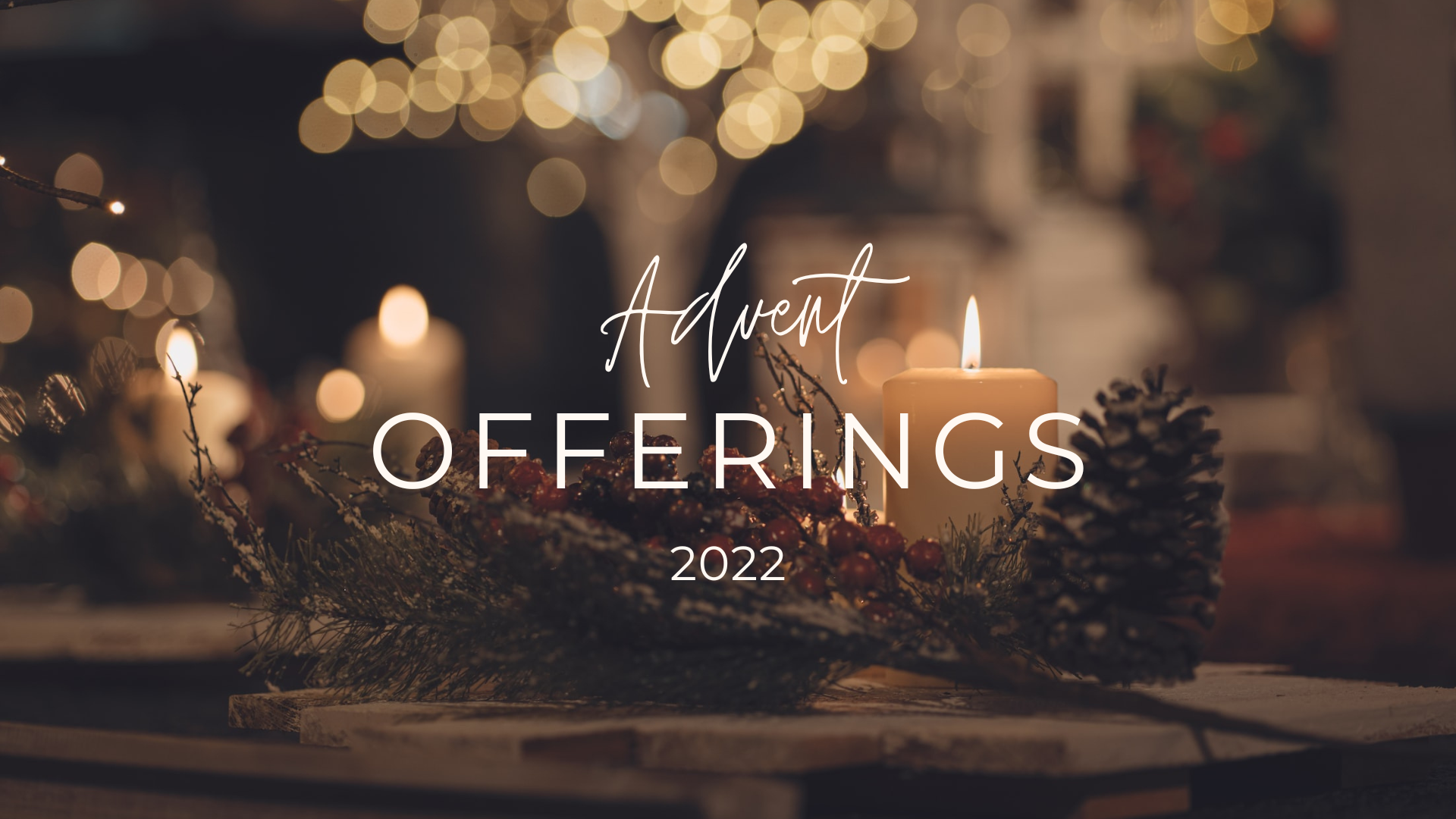 11/30
All Creation Waits: The Advent Mystery of New Beginnings
(Virtual)
with GAYLE BOSS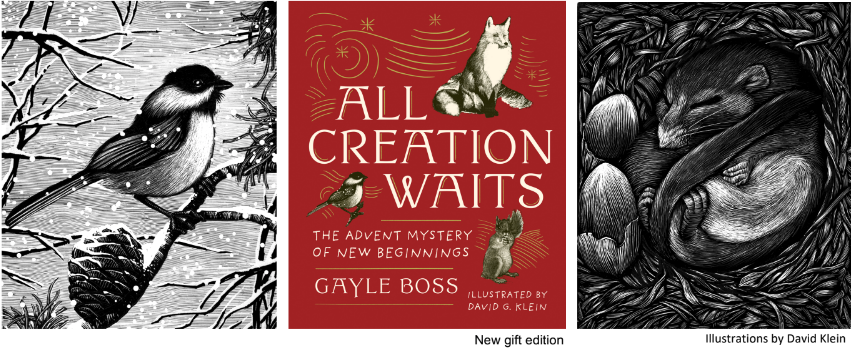 In December, as light and warmth dwindle and many forms of life die, a primal fear creeps up the human spine. No matter how vigorously the marketplace distracts us with "the holiday season," human bodies—made of earth—feel the losses of the earth. In the dark and cold, losses of our own, of every kind, haunt and gnaw at us.
Other-than-human animals, also made of earth, respond to the threat of dark and cold in amazing and ingenious ways. They can be guides for us, showing us many ways that a healthy soul might respond in a dark season. Each in its way says, The dark is not an end, but a door. This is the way a new beginning comes.
12/2 - 12/4
"A Thrill of Hope": A Contemplative Advent Retreat (In-Person)
with CLAIRE RUSOWICZ

This weekend of silence and contemplative practice is an opportunity to quiet yourself in body, mind, and spirit, and move deeply into your emerging Advent hopes for Emmanuel, "God with us." Experience communal contemplative practice, including Centering Prayer, lectio divina, visio divina, engagement with nature, and evening prayer. The remaining time is unstructured for private reflection. You are invited to bring a seasonal ornament, image, book or other companioning resource that will be part of your Advent weeks. We'll keep them at the center of our gatherings to bless as well as offer as inspiration to one another.
Our Advent Book Recommendations
The following book recommendations are available for purchase in the Mercy by the Sea Bookstore.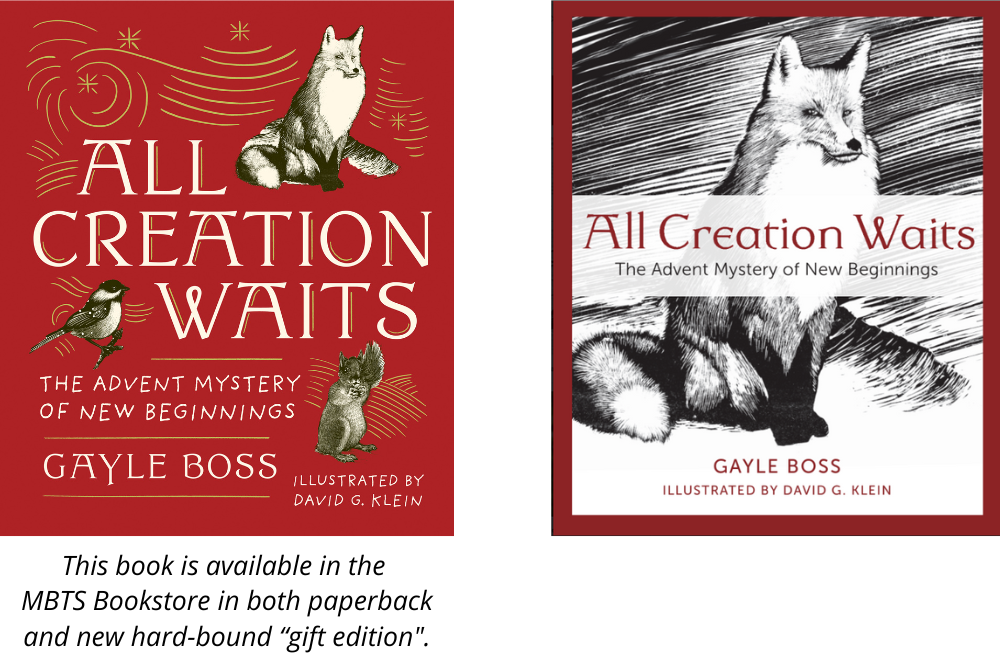 All Creation Waits: The Advent Mystery of New Beginnings - Gift Edition
By: Gayle Boss / Illustrated By: David G. Klein
All Creation Waits: The Advent Mystery of New Beginnings by Gayle Boss, and illustrator, David G. Klein, readers will discover the ancient wisdom of Advent as it is reflected in the natural world. Includes 25 daily readings featuring woodcut illustrations from award-winning artist David Klein. This updated edition includes a new introduction and afterword. Hardcover, 192 pages. Ages 8 years and older.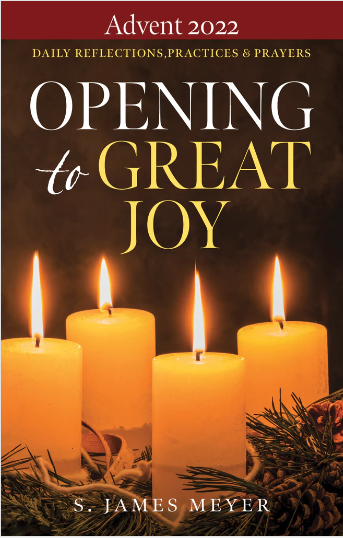 Opening to Great Joy: Daily Reflections, Practices, and Prayers - Advent 2022 for Adults
By: S. James Meyer
Are we prepared for love to triumph? For God's peace and joy to walk alongside us and come to life within us? This is what Advent asks us, says S. James Meyer. Prepare to be awed, he says.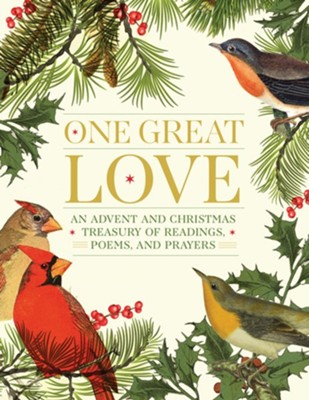 One Great Love: An Advent & Christmas Treasury of and Prayers
By: Editors at Paraclete Press
This beautifully designed gift book weaves together some of the most cherished literature, scriptures, poems, and songs celebrating the sacred season of Advent and Christmas. From the ancient words of the prophet Isaiah to the timeless writings of Louisa May Alcott, Jane Austen, Henry Van Dyke, Charles Dickens, O. Henry, G.K. Chesterton, and Gerard Manley Hopkins, to contemporary voices such as Eugene Peterson, Luci Shaw, Gayle Boss, and Nikki Grimes, The Advent and Christmas Treasury provides a diverse and delightful assortment of readings to inspire reflection and bring us back to the real meaning of Christmas.