Summer Sabbath
Choose Happiness
with Andrea Minelli and Carol Villaggio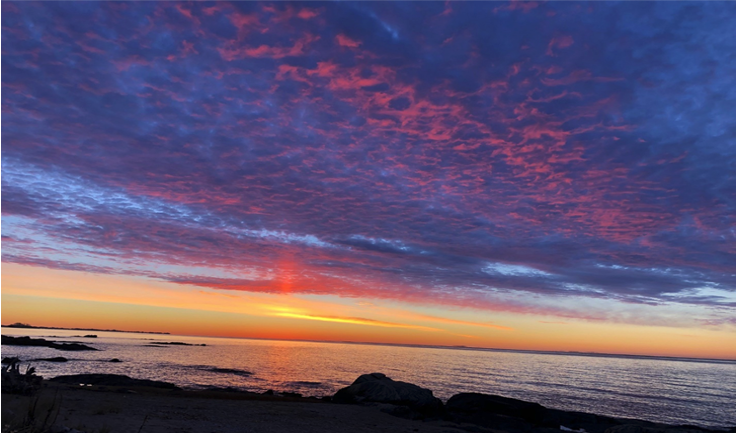 Week 1: Sunday, July 30 - Sunday, August 6
$880, single occupancy
Week 2: Sunday, August 6 - Friday, August 11
$700, single occupancy
Come to the water to renew your connection with life's animating Spirit. During this sacred time, you'll be invited to consider the nature of happiness and question where it might reside in order that you may more fully experience its fruit. While sabbath time can be as unplanned and open as you seek, there will be opportunities to gather with others for reflection and prayer throughout the week. Spiritual direction is available upon request.
Andrea Minelli is a graduate of the Women's Leadership Institute and has an MA in Spirituality from Hartford Seminary. She is a certified Spiritual Director and Retreat Leader trained through Mercy by the Sea. She is a Mercy Associate. She received a certificate in Bio-Spiritual Focusing through the Spiritual Life Center, West Hartford CT and is trained as a Pastoral Care Associate through St Francis Hospital, Hartford, CT.
Carol Villaggio also received her training in Spiritual Direction and Retreat Ministry from Mercy by the Sea and from the Spiritual Life Center in West Hartford. She has a certificate in Bio-Spiritual Focusing. Her practice as a Bio-Spiritual Focusing facilitator adds a deeper dimension to spiritual direction in which she offers and companions individuals to various approaches of encountering the Holy in prayer and life experience. Carol is also a Mercy Associate.