Threshold
By Christine Valters Paintner
Posted on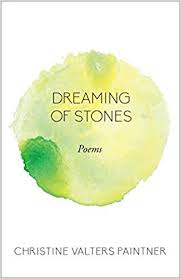 You find a place to sit,
spine cradled by hazel branches
and finally rest arrives.
The grief you didn't even know was there
breaks the banks within, so carefully built,
and you discover a river inside you.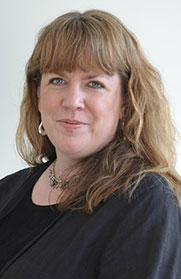 Then follows the sweet stillness
when you gather your strength for what is still to come
when you eat your cheese sandwich on brown bread
prepared early this morning,
long before you knew how your life
might break open in a flash,
the way the breeze
catches dandelion seeds
and suddenly there is just stem
and a shower of shooting stars
and time as your only companion
to wait for what is to come.
You begin to walk and your sweater
Catches on hawthorn branches,
you think of a little breathless girl
running through a fairy tale forest,
except you are no longer running away,
but headlong into the council of trees,
and you know this moment as a new beginning
with no idea of what is arriving,
only for the sudden departure
of the burden you have been carrying for a lifetime,
leaving instead an unfamiliar lightness
as you struggle not to ascend toward the sun.
How you no longer need
to carry this heavy stone in your arms,
on your back, in your throat,
and you wonder why you didn't lay it aside long ago
and you see how your curled fingers
have become frozen in their grasp.
The grass suddenly is
more vibrant than you ever remembered
and you are free to gather an armful of wildflowers,
gentians with their bowls of sky,
buttercup mouths full of sunlight,
constellations of Queen Anne's lace.
Bees are thick with nectar,
and even the stones sing on this wet morning
where limestone hills stretch gray into the steel sky
their chorus lingering in the distance
and as the rain falls,
baptism doesn't feel so very far away.
From Dreaming of Stones (Paraclete Press, 2019)
Christine Valters Paintner, PhD, REACE, is the online Abbess at AbbeyoftheArts.com, a virtual monastery integrating contemplative practices and creative expression. She is the author of 12 books on spirituality and creativity. Christine will lead the new Mercy by the Sea day retreat, The Soul's Slow Ripening: Celtic Practices for Seeking the Sacred, October 11, 2019.
---