Mary C. Daly RSM Art Gallery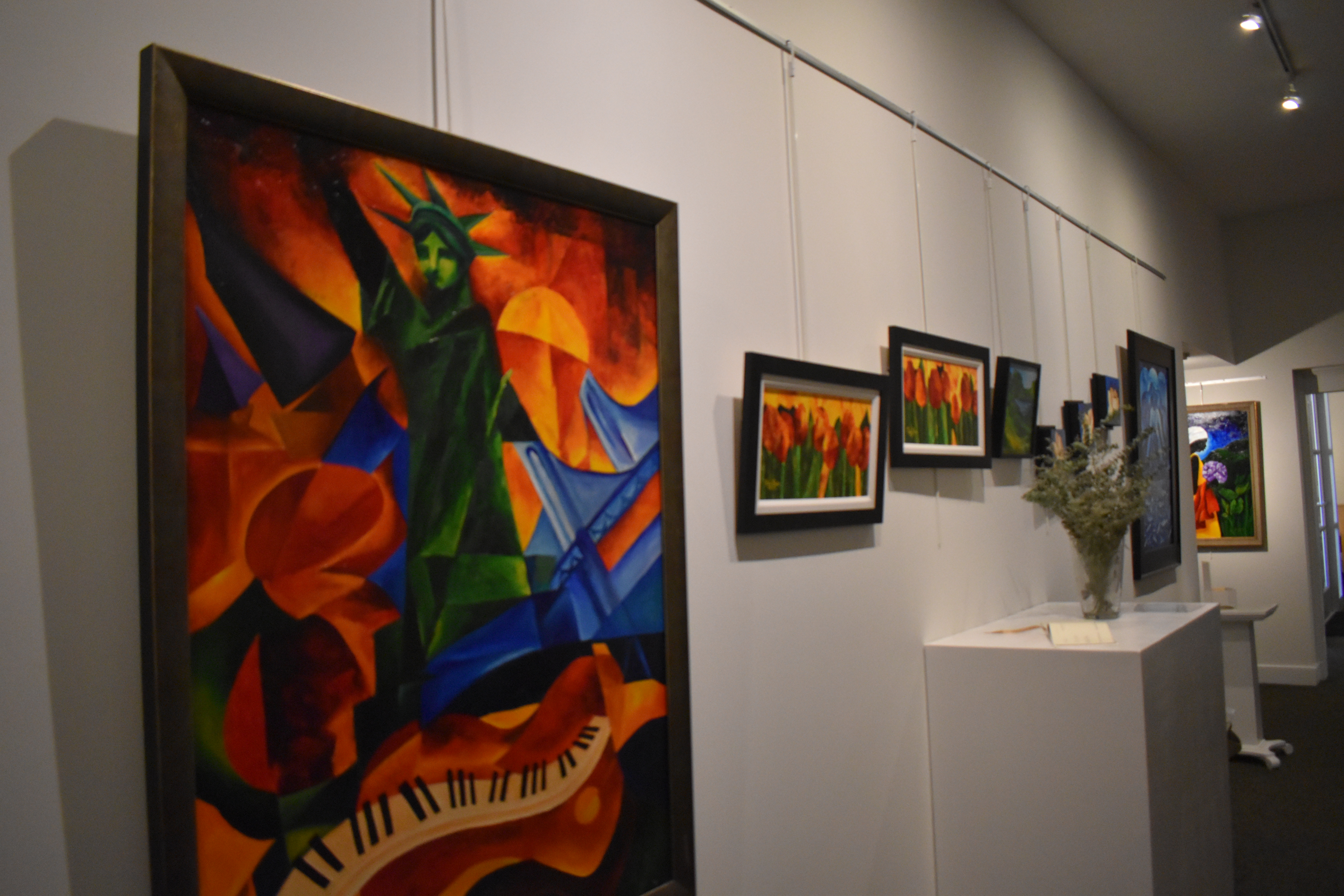 Mercy by the Sea views art as the creative expression of the human spirit. The Mary C. Daly RSM Art Gallery exhibits established and emerging local and regional painters, sculptors, photographers and mixed media artists who express, through their art, a powerful connection to creation in all its forms. The artwork on exhibit is chosen to engage conversation and support learning and spiritual growth.
The gallery is fully accessible and conveniently located just inside the main entrance to the Center. All are welcome to explore the gallery and artwork. The gallery is open, 9 a.m. to 4:00 p.m., Monday through Friday.
If you are interested in exhibiting your work in the gallery, please submit your artist statement and samples of your work.
Current and Upcoming Exhibits
OCTOBER 1 - NOVEMBER 30
"Connected" by Judith Chapman, Kim Muller-Thym and Judy Perry
➔ Learn More
About Mary C. Daly, RSM
Mary C. Daly, RSM, for whom the gallery is named, is an artist in residence and theologian with a doctoral degree in religious studies. Sister Mary is also experienced in spiritual direction and retreat work. She is a lecturer and artist committed to the creative process and the development and use of our creativity to enhance growth in one's spiritual life. Her artwork is displayed throughout the main building and in Seascape.