2023 Lenten Offerings
Posted on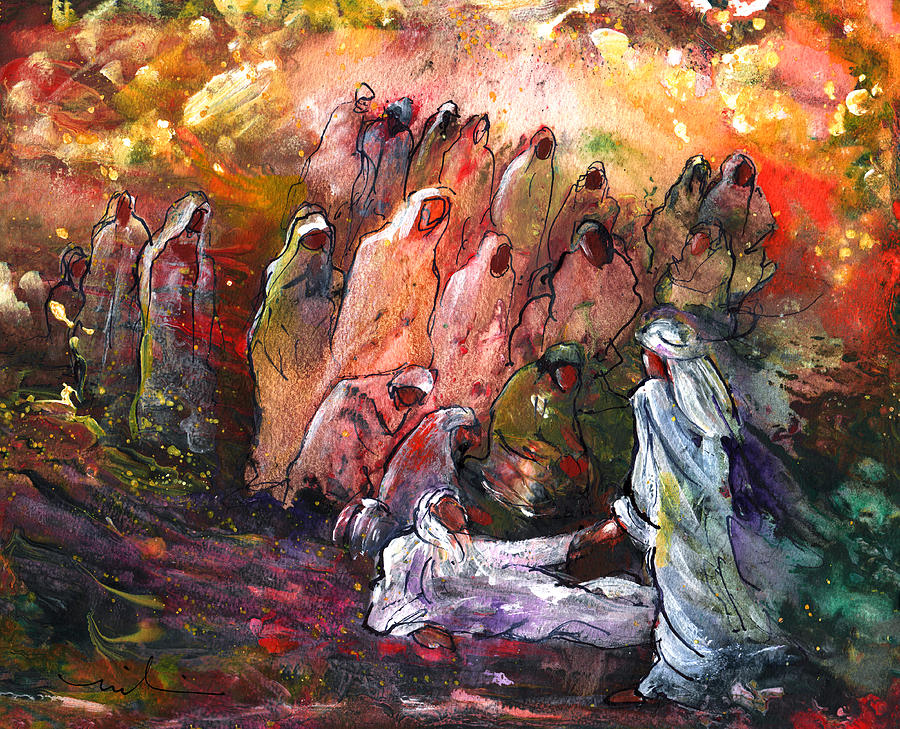 Meeting Jesus: A Day of Lenten Reflection with Father Joseph Donnelly (includes Mass and the distribution of ashes)

Ash Wednesday, February 22, 2023 from 9 a.m. to 3 p.m.
Cost: $75 (includes lunch)
Among the most fascinating and engaging stories of Jesus in the Gospels are those in which he meets and interacts with a specific person. Such Gospel texts invite us to enter the story, identify with the person who meets Jesus and actually interact in prayer with Jesus ourselves. Join Father Joe Donnelly to explore three such texts: The Samaritan Woman at the Well (John 4:1-42), The Man Born Blind (John 9:1-41), and The Raising of Lazarus (John 11:1-44). The day will offer the opportunity for both individual and group reflection upon these texts and will conclude with Ash Wednesday Mass and the distribution of ashes. A good way to begin Lent 2023!
---
Our Lent Book Recommendation
Wild Hope: Stories for Lent from the Vanishing by Gayle Boss. Illustrated by David G. Klein
Copies are on sale in the Mercy by the Sea bookstore which is open to all those attending in-person programs and retreats. Or it can be ordered online here.
Pangolins and polar bears, olms, lemurs, and leopards. We share this beautiful blue-green globe with creatures magnificent, delicate, intricate—and now vanishing at a faster rate than at any other time in Earth's history. Spend Lent with twenty-five of these wild ones. Vivid descriptions of their lives will fill readers with wonder—and grief at what they suffer on a planet shaped by human choices. Their stories thaw our stiff hearts and wake us to greater compassion—which is what Lent, meaning "springtime," has always been for. These stories also wake in us a wild hope that from all this death and ruin, something new could rise. The promise of Lent is that something new will rise. In fact, as these stories also attest, our hope, though wild, is not impossible and is already loose in the world.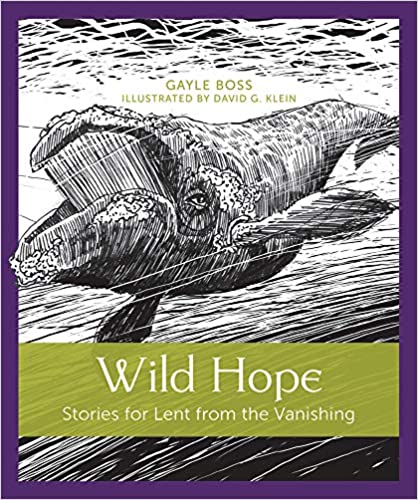 Make Room for Lent - Daily Meditations, Actions & Prayers by Joe Sica
Copies are on sale in the Mercy by the Sea bookstore.
We all have days when we're neck-deep in tough times, but Father Joe Sica affirms that "Lent is a prime time to make room for life and give every day a chance."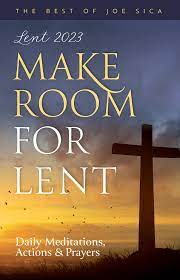 40 Days of Faith, Hope, and Love by Alice Camille
Copies are on sale in the Mercy by the Sea bookstore. Or it can be ordered online here.
Stillness, justice, detachment, love, hope… Alice Camille walks us through these and more Christian virtues to help us glimpse the artwork of our souls.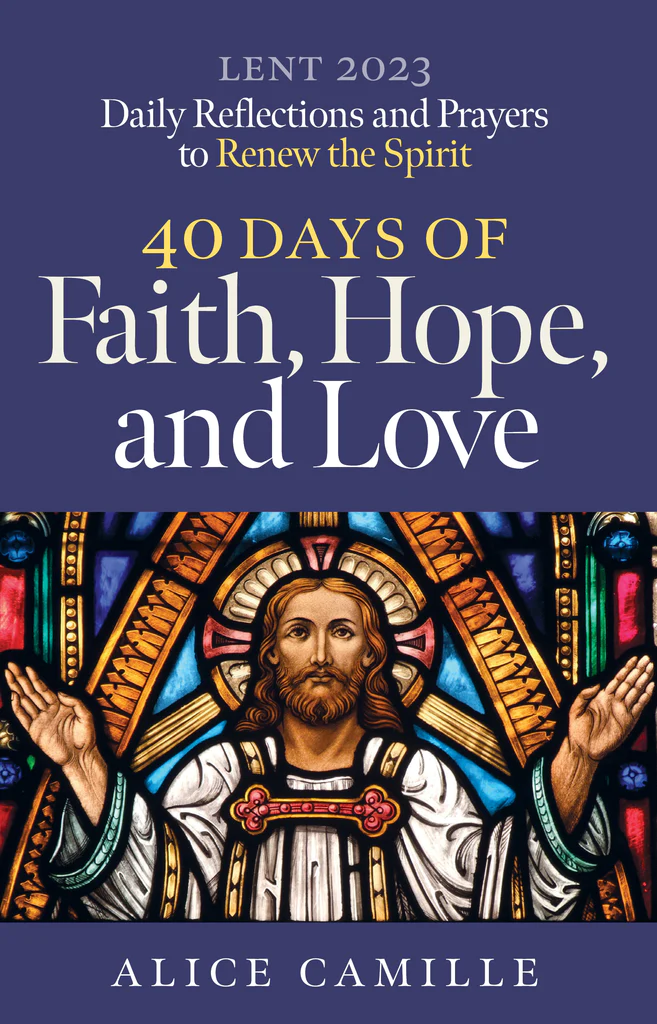 Make Room: A Child's Guide to Lent and Easter by Laura Alary and Illustrated by Ann Boyajian
Copies are on sale in the Mercy by the Sea bookstore.
Lent can be a difficult season for children. Unlike Advent, which is filled with delightful anticipation and growing light, Lent is a journey through dark and frightening places. Make Room presents Lent as a special time for creating a welcoming space for God by weaving together episodes from the life of Jesus with a child's reflections on how these stories can shape their own choices and actions throughout the season.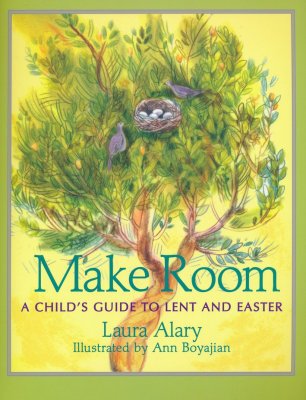 ---