A Promise of Something More
By Eileen Dooling, RSM, Executive Director
Posted on
It's hard to believe that Advent is half over and I still struggle to embrace it! Everything else grabs my attention during this busy time: ministry at Mercy by the Sea, Christmas shopping, and other numerous commitments. It is so hard to be human!! Maybe that is a clue to the meaning of this season…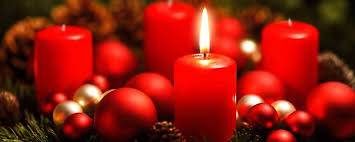 To articulate the significance of this season, so rich in tradition and story, invitation and promise, is more difficult than one would think. Scripture advises us to wait and watch, to be on guard and stay awake. I think the true task of Advent is to acknowledge the "almost unbearable closeness of God to us." (Delio) This God so utterly beyond our understanding, and so completely Mystery joins the flesh of earth…not alongside us…or like us…but in us, in flesh…as part of the whole network of life (Delio). Can we in 2018 believe this? The God within us is the hardest God to find.
C.S. Lewis writes:
We may ignore, but we can nowhere evade the presence of God. The world is crowded with him. He walks everywhere incognito. And the incognito is not always hard to penetrate. The real labor is to remember, to attend, in fact to come awake. Still more to remain awake.
God is very close. This God of love is here with us in solidarity with all creatures...many in pain and suffering unbelievable horrors. But still this God is gifting us with the promise of something more.
Yesterday I attended my nephew's daughter's basketball game. She is in the fifth grade and is a feisty basketball player. Though her team lost the game, I had the opportunity to reflect on the potential in that young girl and the hope she has and that her family has for her. Suddenly I felt more into Advent. Hope is renewed, at least for a time.
It is our Advent challenge to have hope, to keep hope and to proclaim hope, to not yield to the cynicism, darkness, negativity or despair that is so tempting in our time.
May this Advent find you watching and waiting filled with the hope that God is here with us and in us.
---